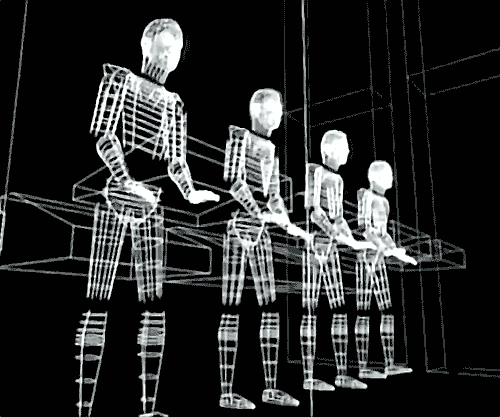 Editor, designer, and font technician with 25 years of experience, José Luis has tried his hand at almost every specialty in the book editing trade. He has led numerous production teams to create all sorts of publications on many different subjects—with an emphasis on scientific, technical and didactic works. Among his clients are some representative institutions of the Mexican cultural scene: publishing houses (Fondo de Cultura Económica), research centers (Comisión Nacional para el Conocimiento y Uso de la Biodiversidad), academic institutions (El Colegio Nacional), and national art museums (Palacio de Bellas Artes). From 2006 to 2015 he led a master's course on digital typography at the Centro de Estudios Gestalt (Veracruz).
José Luis conceptualizes editing as something more than a technical craft or a sum of communicative strategies: it is an intellectual endeavor in its own right whose core principles remain as valid in the digital arena as they have been in the print world. When he gets the chance to switch glasses from editor to reader, you can find him perusing the pages of Jorge Luis Borges, Iván Illich, and Michel Foucault, among other favorite authors.
Graphic designer and art director with 15 years of experience designing books and magazines for some of the most influential publishing houses in Mexico. She has run her practice mainly in the cultural and advertising sectors, where she has contributed graphic solutions for ad campaigns and branding systems for clients such as El Palacio de Hierro retail chain, the Festival Internacional de Cine de Morelia, and Grupo Vidanta among others. Now she's on her journey to establish a career in UX Design, successfully leading the Design System of one of the largest banks in LATAM. 
Besides her design practice, Cyn is an enthusiast of the history of food transformation and loves to cook and bake sourdough bread. She is also an avid reader of all kinds of subjects, from math and biology to art and politics.
Creative web developer with more than 15 years of experience. He has seen it all from the flash websites of the past to progressive web apps and it's very passionate about technology, web development and photography.
Graphic Designer and amazing Illustrator, she can master any style required for the job. She's also very good at soccer and climbing.